It isn't easy finding the right real estate agent to sell your house. Trust is essential. But how do you know if you've made a bad hire? What are the signs?

Don't wait until your home has sat on the market longer than it should. Trust your gut if you feel your agent isn't doing a good job.
Knowing what makes for a good real estate agent will go a long way to determine if you've hired a bad one. Some of the best home selling tips start with hiring a Realtor® as they are obligated to adhere to a strict code of ethics.

Having a true professional on your team will ensure your home gets sold fast and for the most money. Here are some things the top real estate agents are doing for seller. Is your agent doing these things?
Now for the top signs you hired the wrong agent to sell your home.
1. The Price is Wrong.
If a home isn't selling the number one reason is almost always the price. It is absolutely vital to price a home accurately from day one. The best photography in the world won't sell a house if it is overpriced.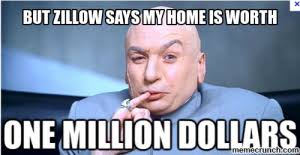 Many bad real estate agents will tell a seller what they want to hear just to get the listing. Make sure your agent explains just how he or she came up with the suggested price. Ultimately, pricing is your decision to make as a seller. Do your homework. Ask for comps. Study the current market. Ask a lot of questions.
2. Online Marketing is horrible.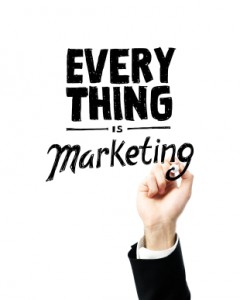 Almost 50% of all buyers find their home on the internet. So of course, you need to make sure youragent is a savvy online marketer. Unfortunately, many bad agents simply don't make the most of online marketing. They may not know how or even worse they don't care. These are post and pray agents. They put up a sign and place the listing on the MLS and pray for a call.
An exceptional real estate agent work hard to market your home online and will sell your home faster.
3. Amateur Photography – iPhone Cameras are Good..But.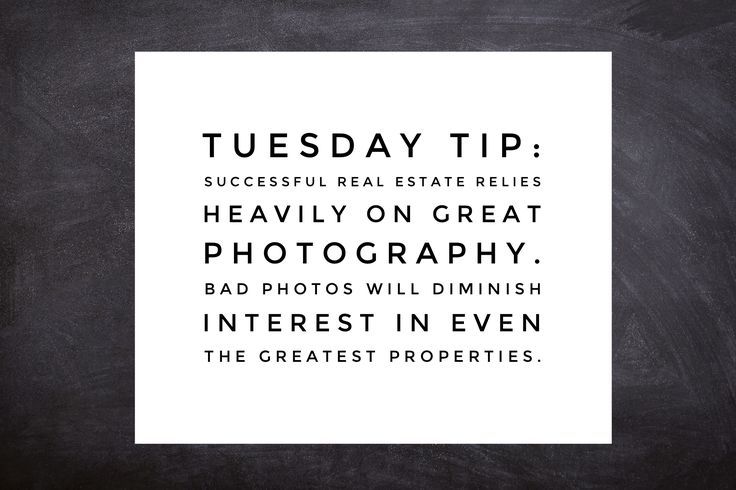 Photography is critical when selling a home. Good looking, professional photography will make your home shine. Bad photography will make buyers click the back button in a flash. There is no substitute for quality photography when selling a home.
A good agent will either hire professional photographers or have the necessary skills to take professional pictures. A lousy agent may try to get by with using his or her phone to take pictures.
Good photography goes hand in hand with your online market. Remember this critical point – first impressions are everything in real estate sales. Your photography is essentially the first showings on your home.
Even though anybody serious about buying a home is going to schedule a showing, they may never get to that point if the photos online are horrible.
4. Agent Insists on Attending EVERY Showing.
Buying a home is a deeply personal decision. Buyers typically will know within minutes whether they love a home or not. They should feel free to speak openly with their agent about the house. Good listing agents know this. Bad agents hover over potential buyers.
5. Zero Communication.
Put bluntly, bad real estate agents have poor communication skills. Staying in touch with a seller throughout the home selling process is vital. As a seller, not knowing what is going on is frustrating and unnecessary.
Good agents knows the importance of communication and will always keep the seller in the loop by providing buyer feedback and a history activity taken on seller's behalf.
A bad agent won't provide feedback and won't tell you what he/she has done on your behalf.
You want an agent that will generate a communication plan that works for you. It may mean providing feedback every day, every week, or somewhere in between. Sometimes a text message or email is enough. Sometimes a call is required. But there should be a plan.
6. Two Words – Dual Agency (know this term).
Dual agency occurs when a broker represents both a seller and a buyer at the same time for the same transaction. Dual agency is fantastic for the broker as the brokerage collects both commissions. But can be bad for sellers.
A dual agent owes a fiduciary duty to both principals they represent (seller and buyer). And since this can create a conflict of interest, the broker or their agents MUST disclose dual agency at the earliest opportunity.
Many large brokerages do often engage in dual agency because of the sheer number of agents they employ. So it is possible for a Keller Williams agent (for example) to represent a seller while a different Keller Williams agent represents a buyer. In this scenario, agents must not pass on confidential pricing information to opposing parties.
It is best to ask and make sure you understand if dual agency is in play.
7. Agent misses the home inspection.
The home inspection can make or break a deal. It provides a basis for negotiation between buyer and seller. A good agent should always attend the home inspection if possible – even if the inspection is for the buyer. Your agent should be there to understand the facts of what the inspector sees. That way your agent can properly explain the findings and any potential issues.
Buyers will often exaggerate items shown in a report. So being present at the inspection provides the seller's agent with the needed information to better negotiate on behalf of the seller.
8. Commission split with buyer's agent is less.
Hope this is rare. But sometimes an agent may try to pocket more commission than he or she is supposed to get. This act of dishonesty is against a Realtors® code of ethics. If you find your agent to undercutting another agent in such a way, it is time to find a new agent.
When you sign a listing agreement, the commission is spelled out in the contract. It will say how much your listing agent gets and how much the broker will split with the buyer's agent. It is customary to split commission evenly.
Also keep in mind that when a listing agent offers a smaller split, there is less incentive for buyer's agents to show the property.
The best Realtors® follow the code of ethics.
Time to Fire Your Agent?
All I will say is follow the guidelines discussed above and you'll probably never have any issues. J.
In Conclusion
Have the right team working toward the sale of your home is crucial. Any dime store agent can post on the MLS and sell a home in a seller's market. But when the market shifts, you want to best Realtor® working for you.
Good luck. Do your diligence. Don't make the same mistake twice.